THE GIANT SWING
"I sometimes feel guilty when I hear people screaming. Look at the slow motion video of people's faces when they drop - it's not pretty."

- Will Sneyd, MD, Adrenalin Quarry
The winch pulls you up slowly enough to realise that this is not a good idea. There are a few seconds of dreadful, lonely waiting punctuated, if you are lucky, with insults from previously helpful staff. It doesn't matter who you go up there with, you're on your own. Then the most horrible, sickening drop.
You're momentarily weightless, then accelerating through double gravity as you level out at the bottom.
Just when you think 'I'm going to live' you head up and out over the cliff edge, 160 feet above the lake. At this point it just gets worse as you become weightless again and plunge backwards towards the cliff.
Some people want another go, but not many. The Giant Swing is suitable for all ages 5 - 96.
| | |
| --- | --- |
| Maximum Weight: | 360 kilos |
| Max No: | 3 people |
| Swing Height: | 60ft |
| Max height over land: | 50ft |
| Max height over water: | 170ft |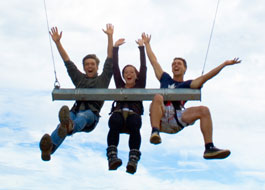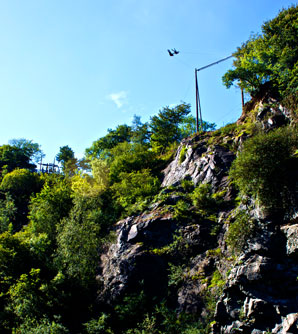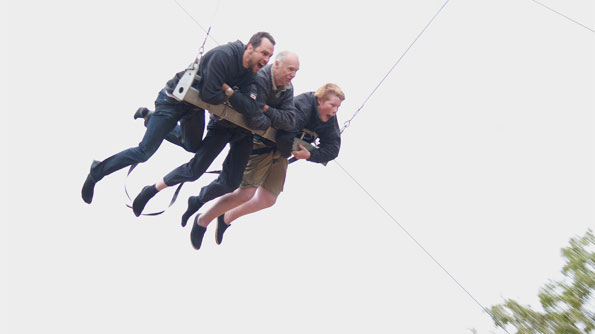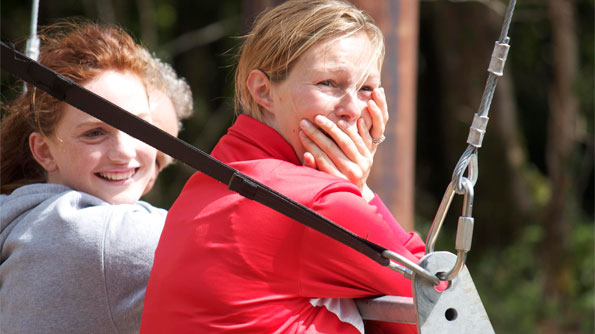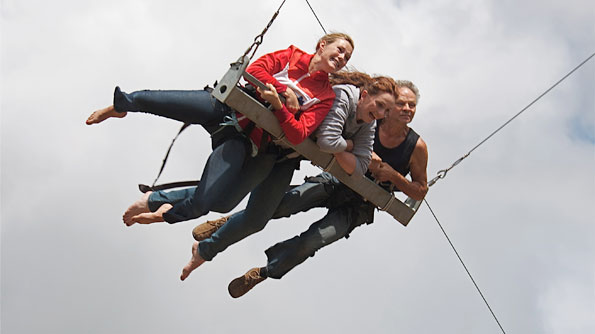 WHAT YOU SAID WHEN
YOU GOT OFF
'The most amazing thing I've ever done'
'Someone's gonna pay for this'
'I want to go home now'
'It was terrifying, but absolutely fabulous!'
'Even though I felt I was going to die, the staff were simply good fun and talked through the safety'
'It was the most terrifying thing I've ever done, and I screamed the whole way through it!'