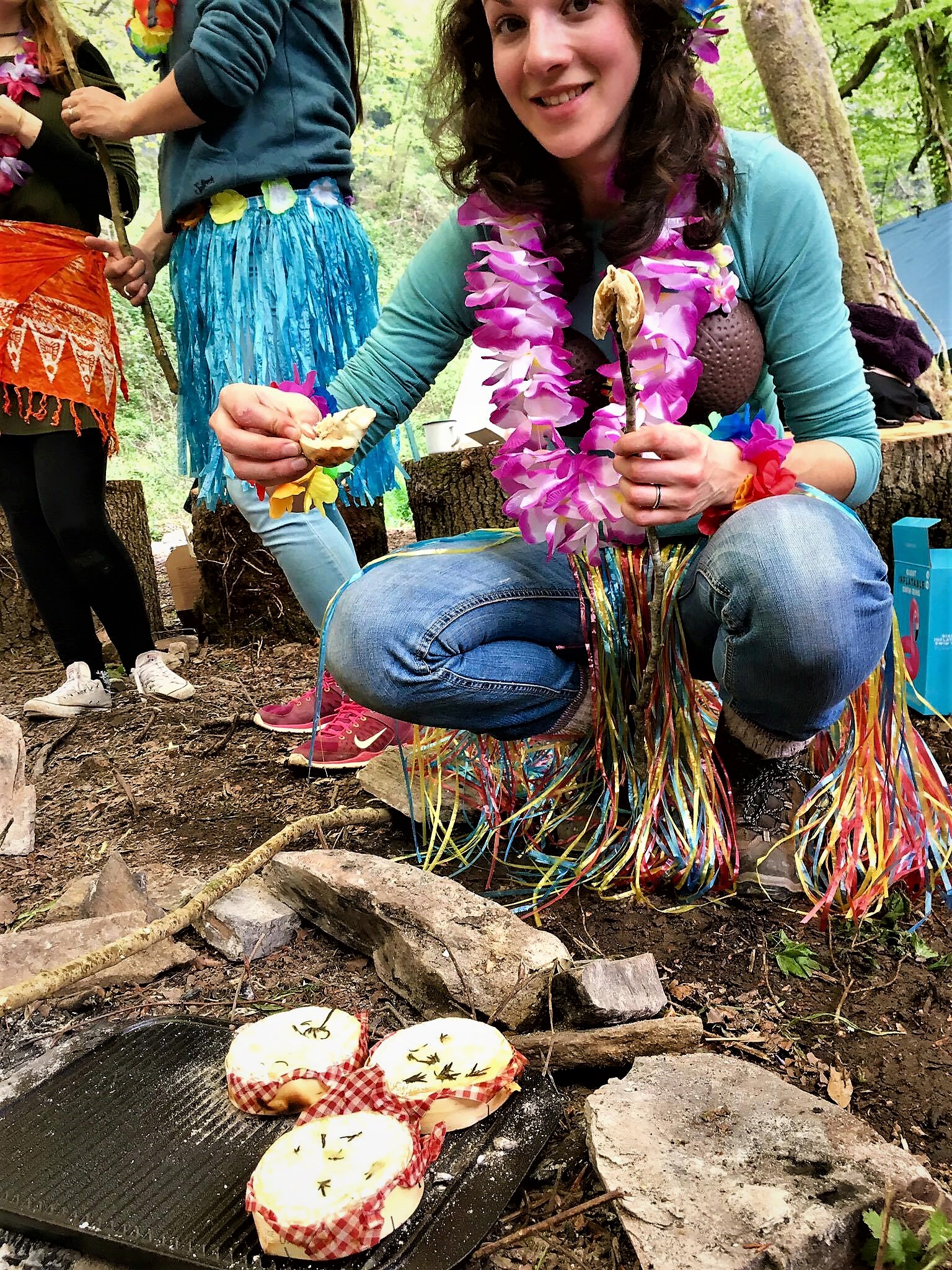 Wild in the woods part 3.
Amazebobs,
we've actually done it. 14 amazing, beautiful, sassy cool chicks here to get wild in the woods for a night. You would not believe how much work went into getting ready for them.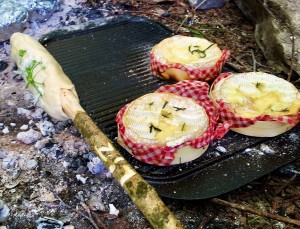 A couple of weeks of weather station scrutiny gave us a massive Easterly storm coming in that night, things were not looking good. I had gone as far as Plan B of all of them staying at Adrenalin Acres if it was a real Howler. Anyway come the big day everything turned out nice, not a drop of rain inside and dry underfoot.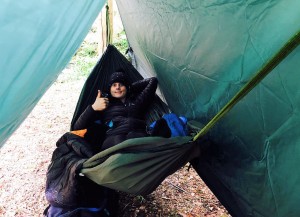 We had moved the fireplace to be centre under the canopy and brought down the bar and serving table. The river was high, noisy cold and beautiful. Everything that it said on the tin. The girls turned up in the afternoon to do zips and swings at The Quarry and then car pooled down to Wild in the Woods.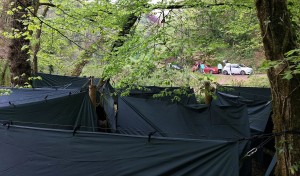 We were pretty nervous when they showed up, never having done this before. Out of the cars and into the hammocks for some getting in and out practice. Important, we thought, as learning to get in and out of a hammock whilst wearing a sleeping bag after dark might be a stretch for a first timer. I need not have worried. These guys were really up for everything, so making fire bread with warm camembert dip was easy.  Then mulled cider, prosecco for the straight pegs and much chitchat round the fire.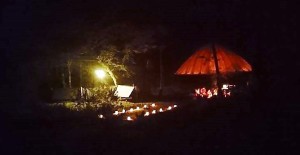 We brought down a main course of chicken satay and rice with a baked pepper and aubergine special for the vegetarians. Yum.  Bananas and chocolate in tinfoil to bake round the fire and then we thinned out to let them get on with their evening.
The party was in full swing when I went back to pick up the plates for the morning turnaround, the site looked beautiful with fairy lights and the pressure lamps making the riverside look and feel like a very posh mini festival.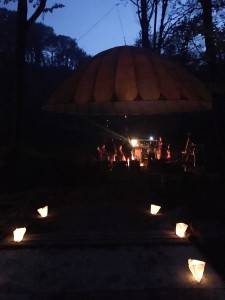 I brought them breakfast in the morning and cooked it on the fire while they yawned their way through teas and coffees. You would not believe how much these girls ate. Broke camp easy and they were at Coasteering for their morning session more or less on time.
Huge relief here as this is a new adventure for us, having pretty much made it up as we went along. What a great group, we've been sent lovely photos and loads of good feedback. Can't ask more than that.