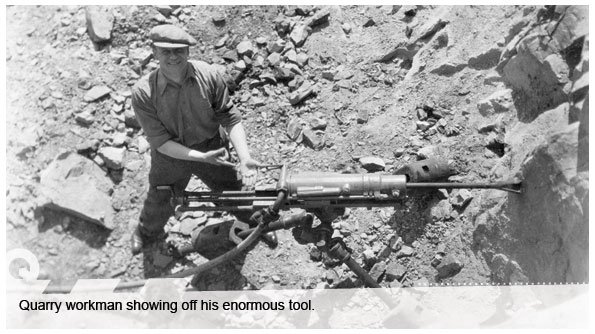 A History of Adrenalin Quarry Cornwall 1
It's hard to imagine imagine doing anything else. I work in the most beautiful office you could possibly think of, on a spring day the birdsong drowns out the howl of  the zipline, and Menheniot Parish buzzes sleepily to the north  of us. Oil seed rape bright enough to hurt your eyes and endless fields of sheep doing nothing in particular.
I think I've just described my worst nightmare as a child, always. looking for a buzz, Always wondering what was over the next hill. The quarry was forbidden territory,  A busy working quarry blasting rock every day and no time or resources for little children or guided tours. You can imagine the resonance for me of working in a place on "great things to do in Cornwall" and extreme sports lists. Talk about never growing up: Adrenalin Quarry is actually a childhood dream made real.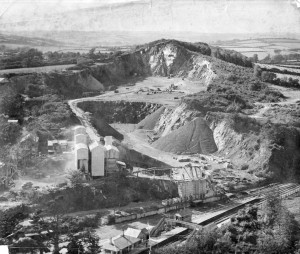 The quarry was largely derelict when it's long mining lease expired in 1986. The company had stopped extracting stone in 1969 and a generation of neglect had left and intimidating and in parts toxic mess. There was no access by road along the south side of the quarry Void, and the body of water was opaque with the washings of ready mix trucks. There is absolutely nothing living in it what so ever. If you stuck your arm and you wouldn't be able to see your fingers.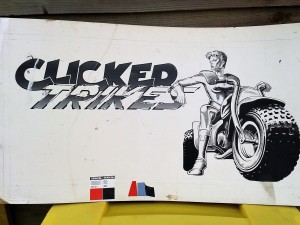 At that time the high ropes industry was yet to be born, the kit we currently use did not exist,  and the great outdoors was all hiking boots and walking sticks.  The eastern end of the quarry site was a massive spoil tip, The sand in it a waste product of the crushers that had turned the blasted rock into gravel to make ballast for the railways. It did seem like a no-brainer to clean it all up and make a track for balloon tired three wheelers. The excellent facility at Kartworld is a direct evolution of the 1986 "Clicker Trikes" start-up, built as a long shot to make use of some derelict land.