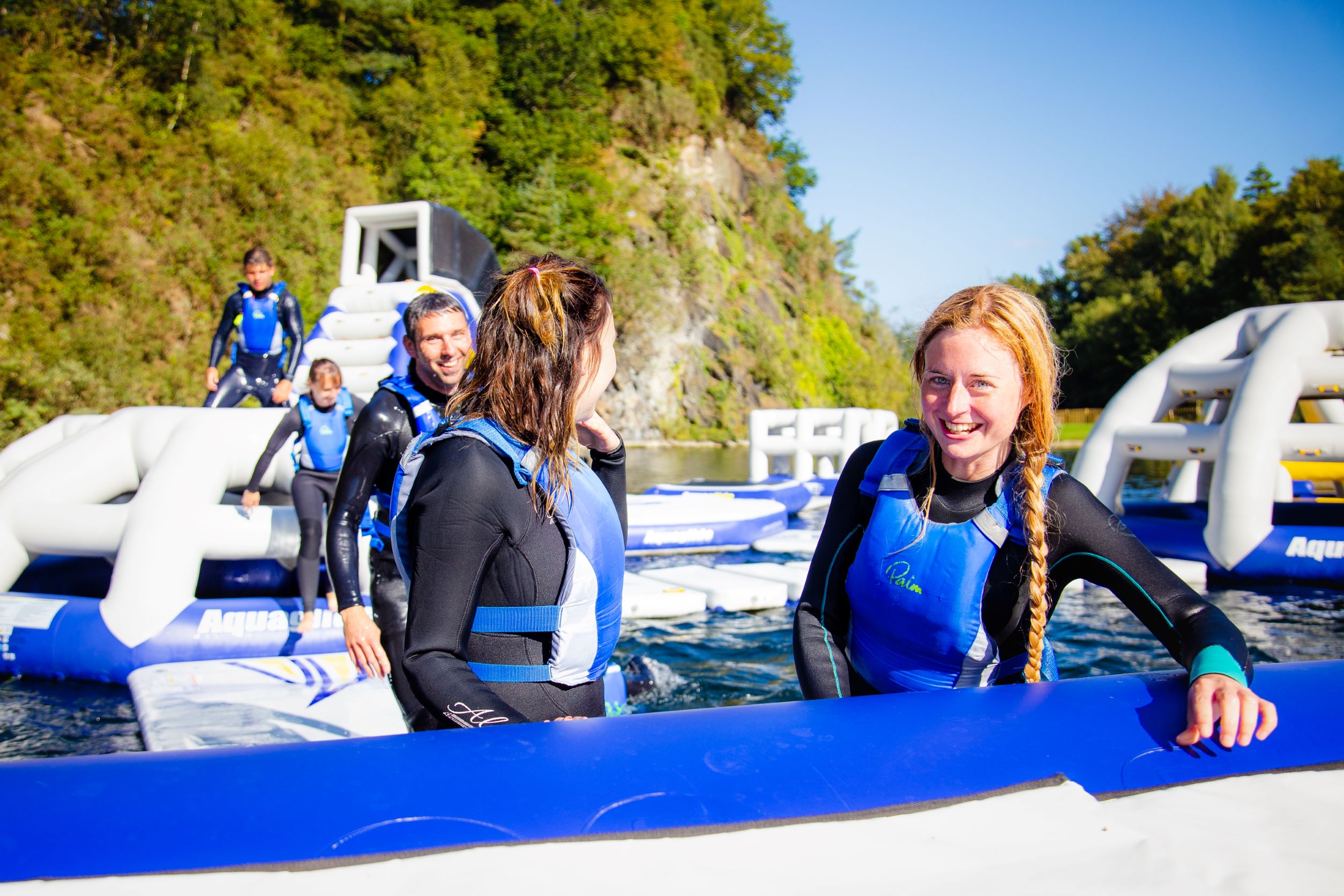 WEEKEND AQUAPARK SESSIONS ARE SELLING OUT!
All our rides open 7 days a week from 9th April & the Aquapark is filling up fast. Book ahead to make sure you get on the inflatables, go Karting, fly down The Zip, brave the Giant Swing & hurl ninja stars at Axe Throwing.
We've got a new food menu for 2022 so bring friends & family & make a day of it this Easter. The Aquapark is already bigger than our massive 2021 offering, we'll keep building it up as the new elements arrive.
WIN FREE AQUAPARK SESSIONS!
Easter FB & Instagram competition: Check our channels to enter.
CORNWALL'S BIGGEST DRUM & BASS EVENT: SATURDAY 2ND JULY
The first of two epic parties for 2022, 2SME & The Quarry return with BREAK & CARASEL, SKEPTICAL & VISIONOBI, MONRROE & JOLLA + MORE. Music from 13:00-22:00 with bar & food in a breath-taking setting within the quarry. Get your tickets now (18+)
BEAR GRYLLS SURVIVAL ACADEMY
Instructors travelled from all over the UK to throw themselves off our 20m diving platform with no cliff diving training Bonkers! Watch the carnage.
TOM ISTED
Freeriding Professional, is just one of the record-breaking athletes that we support. Read his AQ story in our #miniseries.
STAG & HEN DOs
If you're looking for something REALLY different then get involved. Come over for a day of outdoor havoc and see if they can go the distance.